Um. Did you know that Sonic Youth put out a new record yesterday?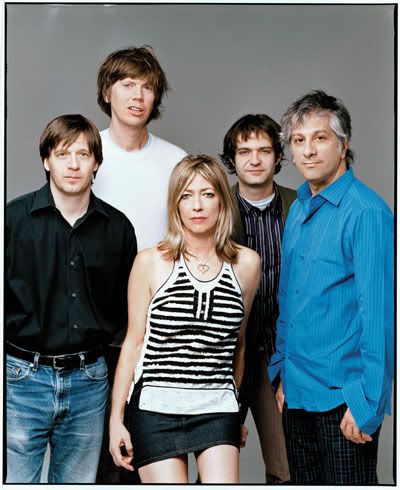 Yeah, neither did I. (It's called The Eternal, by the way.) But then, Sonic Youth's ability to be a cultural institution and still be totally underground, low key and genuinely cool is a major part of their appeal.
Whether you're familiar with the band's long and accomplished discography or not, it's almost impossible to not know about Kim Gordon, their one-time bass player, current guitarist, and sometimes vocalist. Gordon's art school cool attitude, pro-woman ideas, and New York City street punk style have been influencing punk artists and musicians since the '80s, just as Sonic Youth has been defining and re-defining the genre known as 'art punk' for almost 30 years now.
Over at AfterEllen, Trish Bendix writes that new track "Sacred Trickster" is "infectious" and arguably one of the band's "best tracks ever". Below is a performance of the new song from last month, along with a performance of "Antenna". So give it a spin (...or a stream?) and celebrate a long and distinguished career, instead of thinking about being stuck at work for at least 4 more hours.