This week's late-in-the-day hump day treat brings you Texas' Girl in a Coma, who have just released their sophomore record, Trio B.C. *cheers and applause* !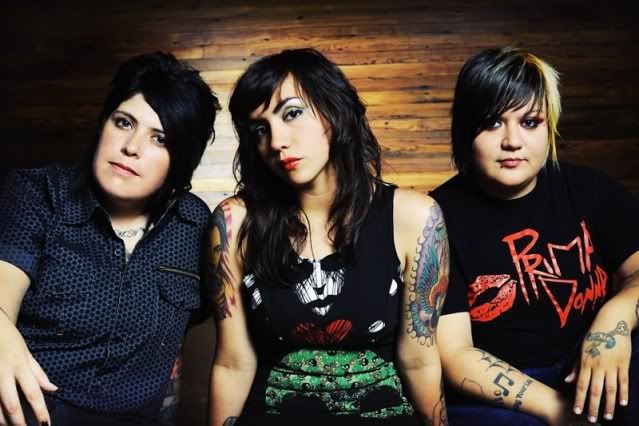 It's rare that you get to hear queer, female, Mexican-American border voices in current rock and punk, and GIAC bring all three perspectives. They play a kind of fuzzy, jangling, driving rock that draws from old school rock'n'roll of the Buddy Holly and the Crickets sort, and invigorate the old form with an edgy and confrontational slink-and-swagger that is both lethal and enjoyable. I got to experience it for myself last year when I saw them open for Tegan and Sara, and their set had an energy that even the Twins from Above the 49th Parallel couldn't quite match. They did a fantastic performance of their single "Say", the official video for which you can see here!




So sit down, relax, pour yourself a different kind of Hump Day Treat, and finish off this rainy (at least in New York) day with this mid-tempo, modern classic.