So today, we're jumping into the ol' flying delorean and punching 1993 into the keypad on the dash. That's right, we're going back Liz Phair's celebrated debut release,
Exile in Guyville
.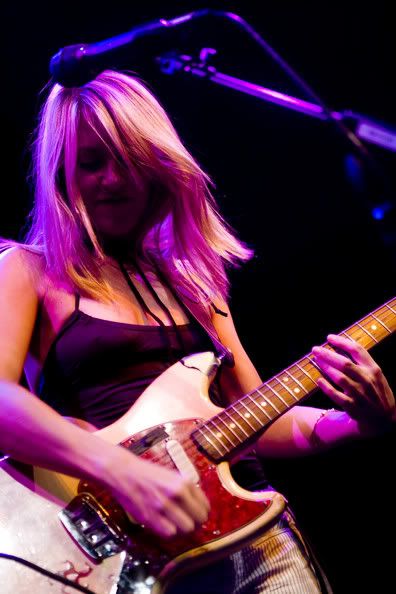 A recent photo of LP, and one of her many very attractive guitars, in concert.
Ever since I saw a paper on Liz Phair listed on the Sarah Lawrence Women's History Conference, I've been on a bit of an old school LP kick. The paper was called "'If Liz Phair's
Exile in Guyville
Made You a Feminist, What Kind of Feminist Are You?': Heterosexuality, Race, and Class in the Third Wave", and author Elizabeth K. Keenan does a fine job of praising Phair's accomplishments, while still critiquing the way Phair has let the music industry and media meddle with her image. The paper hasn't been published yet, but I look forward to geeking out over it when it does. In the meantime, enjoy a very '90s looking Liz Phair video on this sunny hump day.